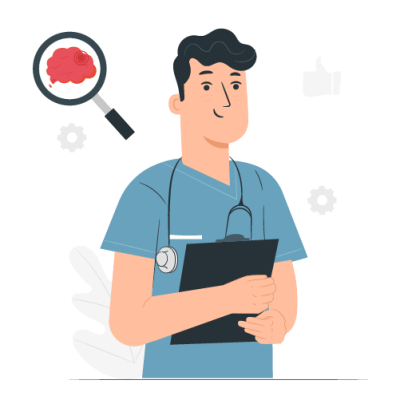 What Is Cognitive Rehabilitation Therapy?
Cognitive rehabilitation offers retraining in thinking, using judgment, and making decisions. The main focus is to correct deficits in memory, concentration and attention, perception, learning, planning, sequencing, and judgment. Cognitive rehabilitation therapy (CRT) aims to enhance the person's capacity to process and interpret information and improve the person's ability to function in all aspects of family and community life. 
Individuals may need to focus on restoring, strengthening, and sharpening cognitive functions impaired due to a brain injury, stroke, or another medical incident. In cognitive rehabilitation therapy, a clinical provider will work with patients by providing them with cognitive exercises to perform, hands-on, bridging activities, and discussion questions to help them learn and translate cognitive strategies to their everyday lives.
Cognitive rehabilitation therapy is 
well-studied
, and new research is always coming. Researchers have documented its positive impact for patients with brain injury, 
stroke
, and 
multiple sclerosis
. Cognitive rehabilitation therapy encompasses many therapeutic techniques, such as computerized cognitive training, neurofeedback, and assistive technology.